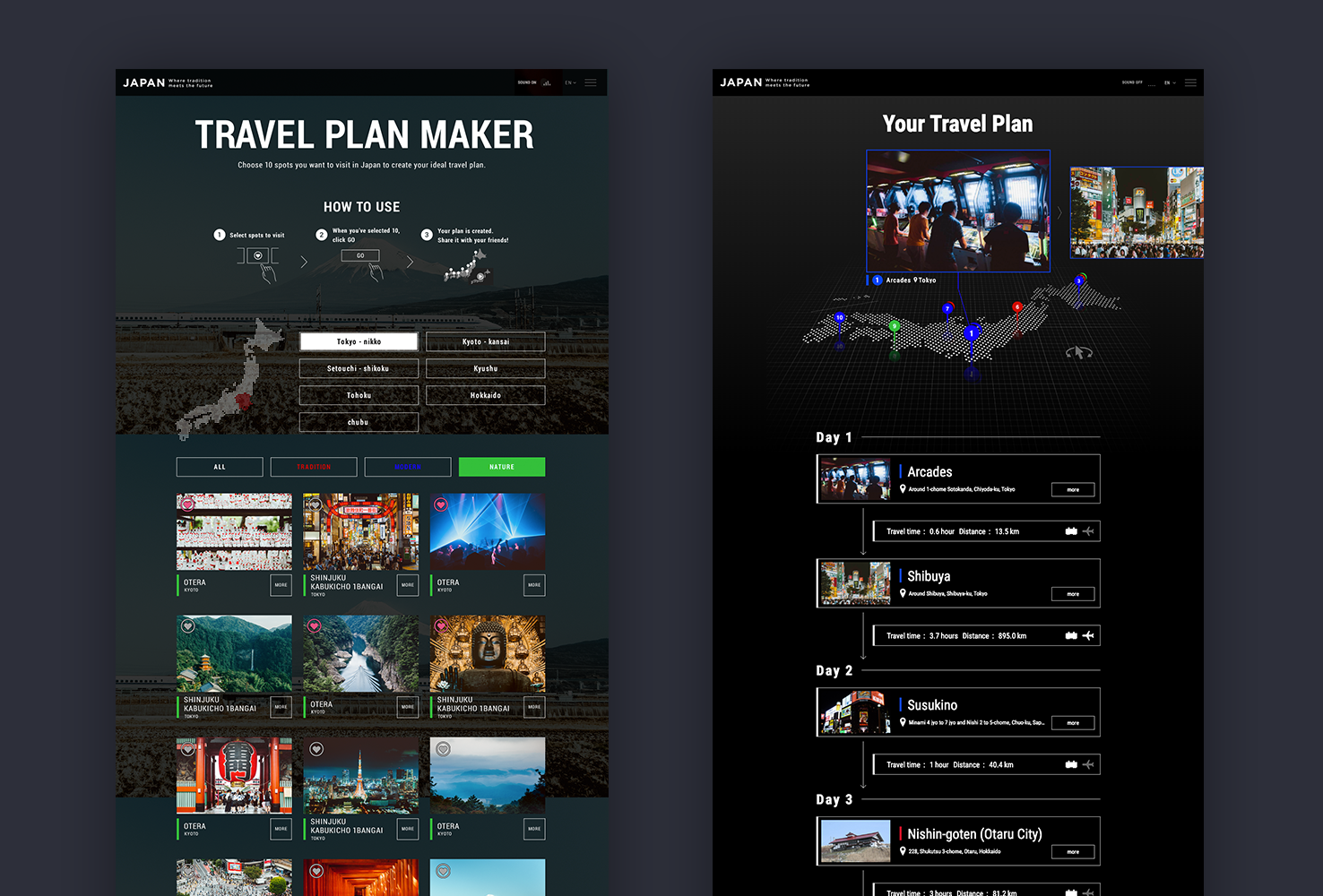 In 2020 the Tokyo Olympics will be held. As a response to the increasing demand to visit Japan, Japan National Tourism Organization, JNTO asked us to create a global website that helps tourists to plan trips to Japan. The website is available in 5 languages, English, Spanish, Germany, Italian, French. The project was supervised by InsideJapan Tours, British travel agency.
Tourists can select ten spots from 150 beautiful photographs. Then a customized plan will be created automatically, including route, travel time, and distance. Furthermore, an individual promotion video will be created which they can share with friends.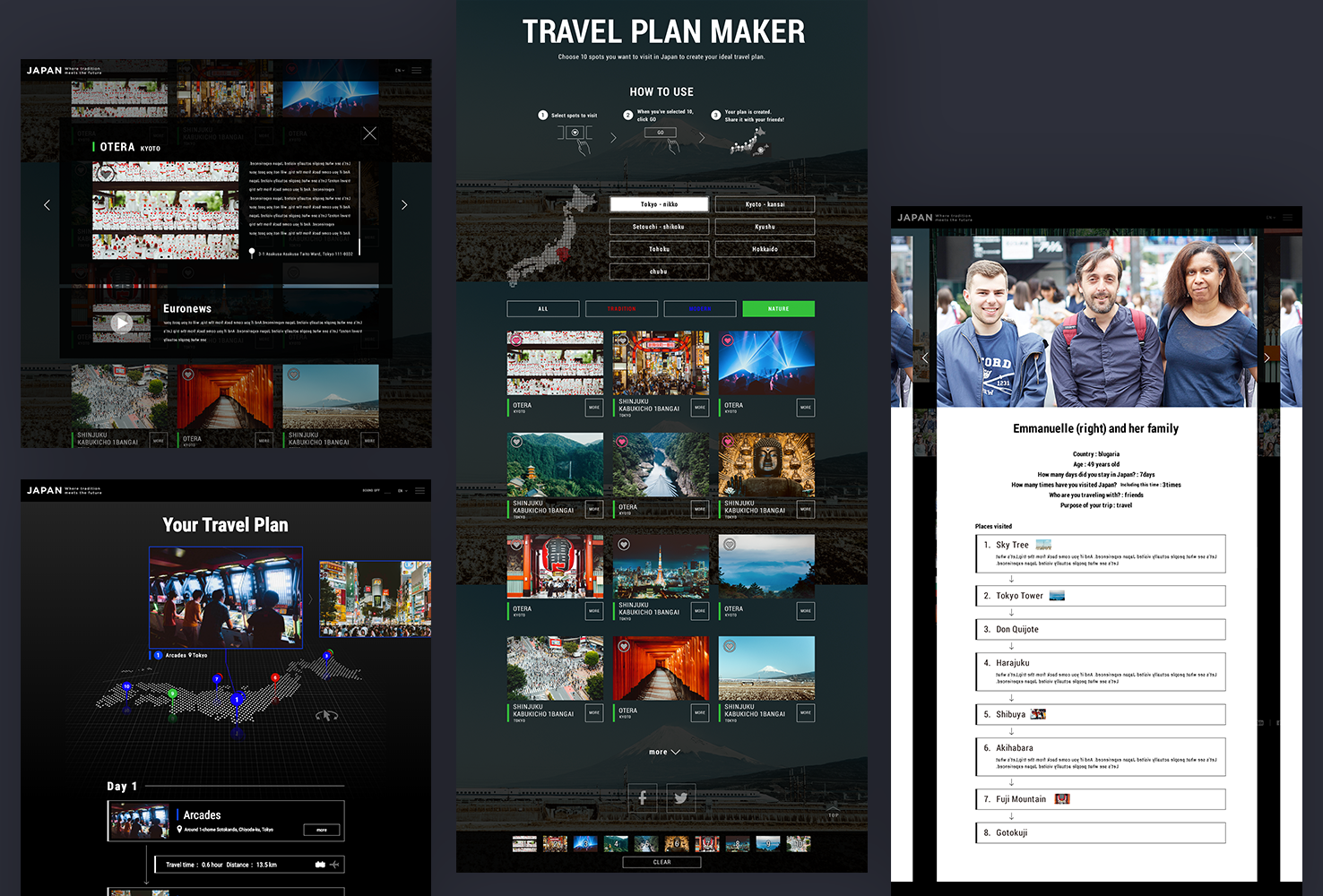 I started out brainstorming with my co-workers who experienced traveling abroad. All of them insisted on scenery or visual impacts from Facebook or Twitter being the most significant factor when they planned a trip. Moreover, they often checked online reviews. However, they claimed user's laziness when it came to plan trips as a pain point. 
Using this information I designed a website where users just select 10 pictures to plan their trip. In addition, I set the background color to black to put the focus on the attractive pictures. These were for the purpose of posting to social media easily. 
Furthermore, in recent days, demand of short videos increased dramatically, for instance, Instagram started posting stories in 2016. Therefore, I planned short videos (1-2 min for easily posting to social media). When the plan was made, those were created simultaneously with little effort.
Client: Japan National Tourism Organization