XD / Photoshop / Illustrator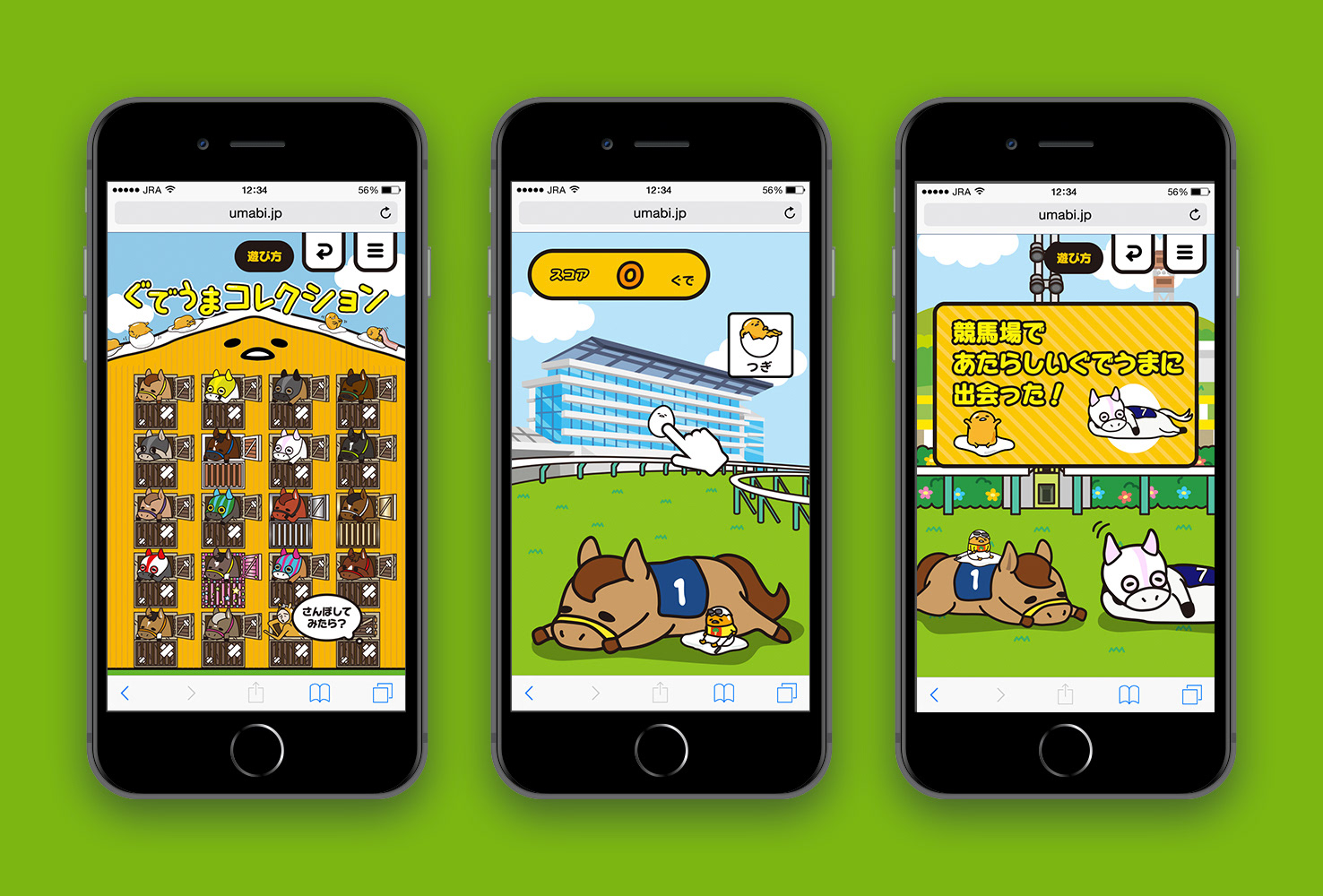 We used the lazy Japanese character "Gudetama" which was becoming more popular at the time. We created a game named the laziest derby and promoted café and photo spots for the autumn horse racing campaign. .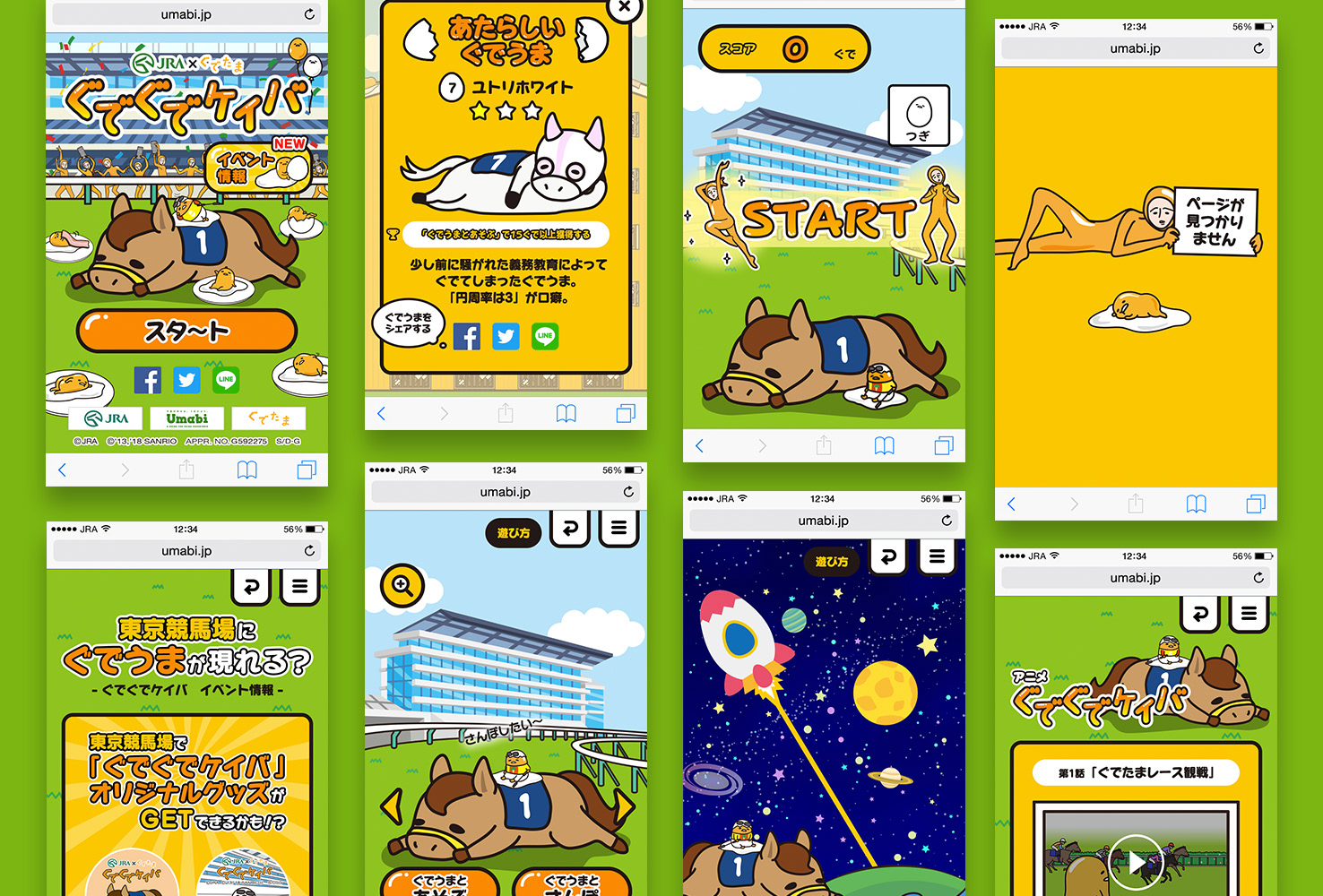 We planned content featuring a new character "Gudeuma" designed for this campaign. 
Gudeuma collection 
Search all pages of the website to collect 20 kinds of Gudeuma. 
Gudeuma puzzle game 
Try to put as many characters as you can on Gudeuma. 
Take a walk with Gudeuma
 
Walk with Gudeuma to find new Gudeuma and various horse items. 
Learn racing by watching Gudeuma animations 
We created three original animations to show how to enjoy horse racing.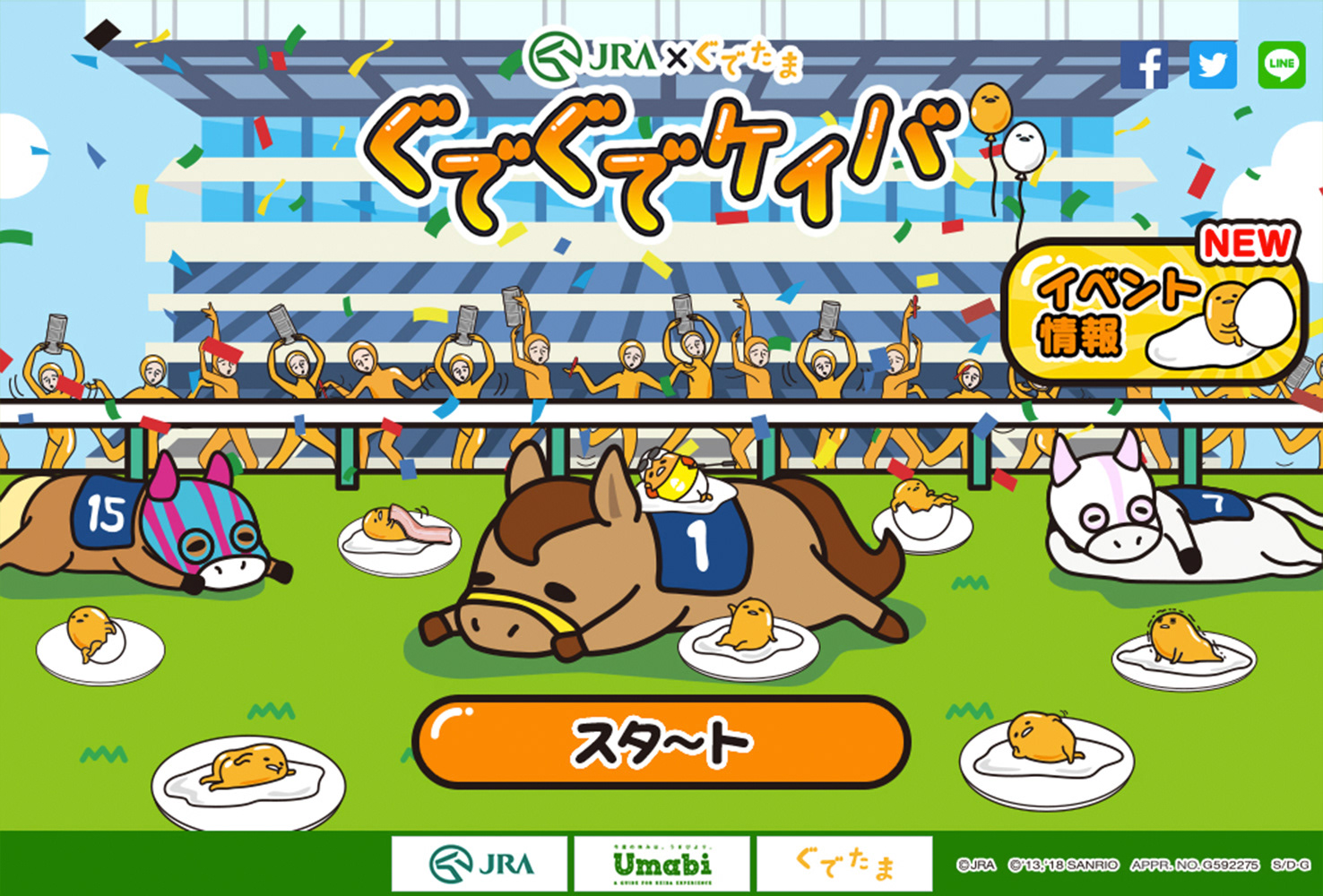 The budget for the game was smaller than previous campaigns that client had done. Therefore I suggested to save costs by using a collection system used in another campaign and planned on implementing a low cost dialogue system. This allowed us to create the game that the client wanted on a restricted budget. 
I chose to use Gudetama because it was the most popular character ranked 1st in Autumn boom (*Japanese survey showed). It attracted Japanese youth by its laziness. So I planned a cute puzzle game in which users put items on the character and could show each other their cute results. 
​​​​​​​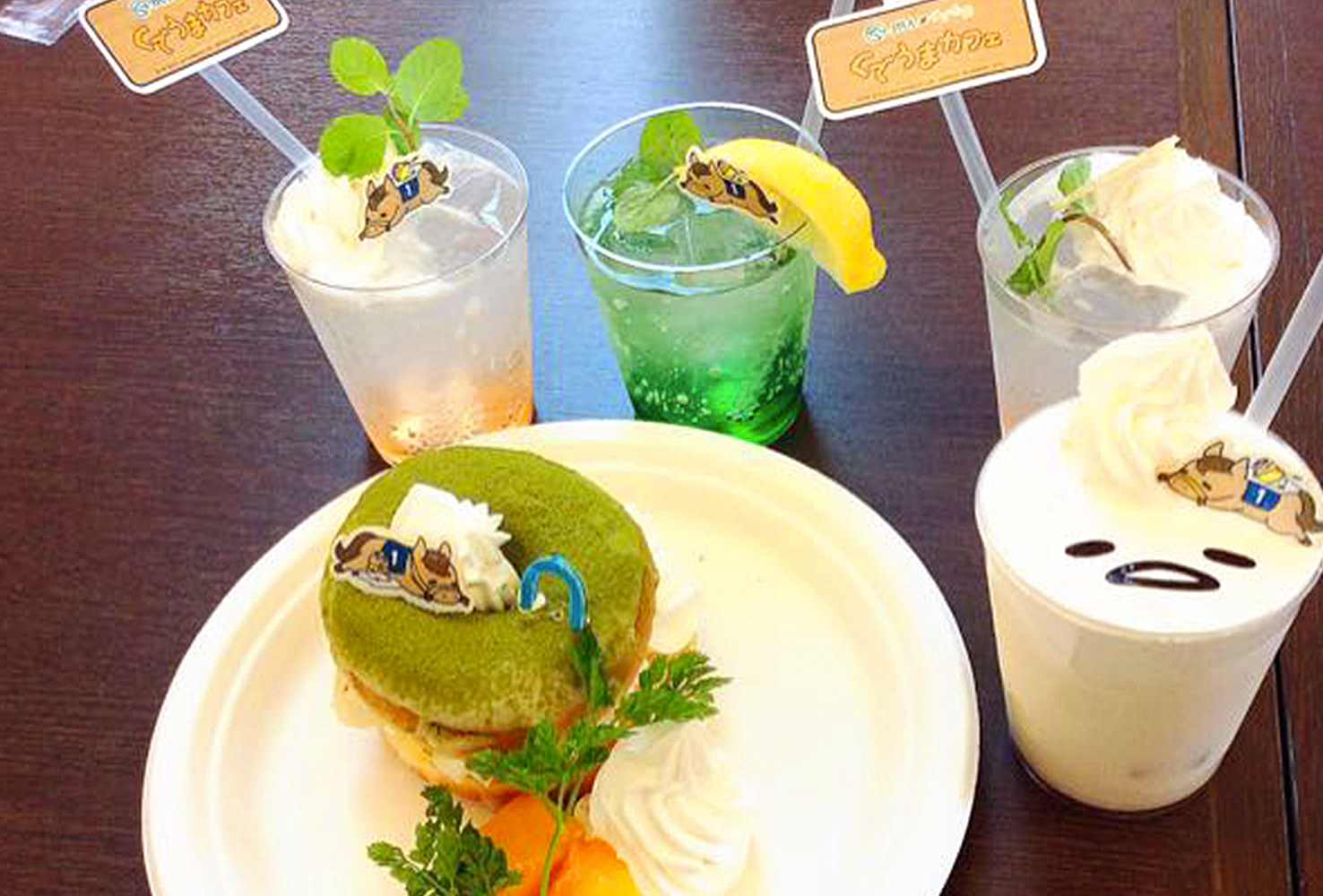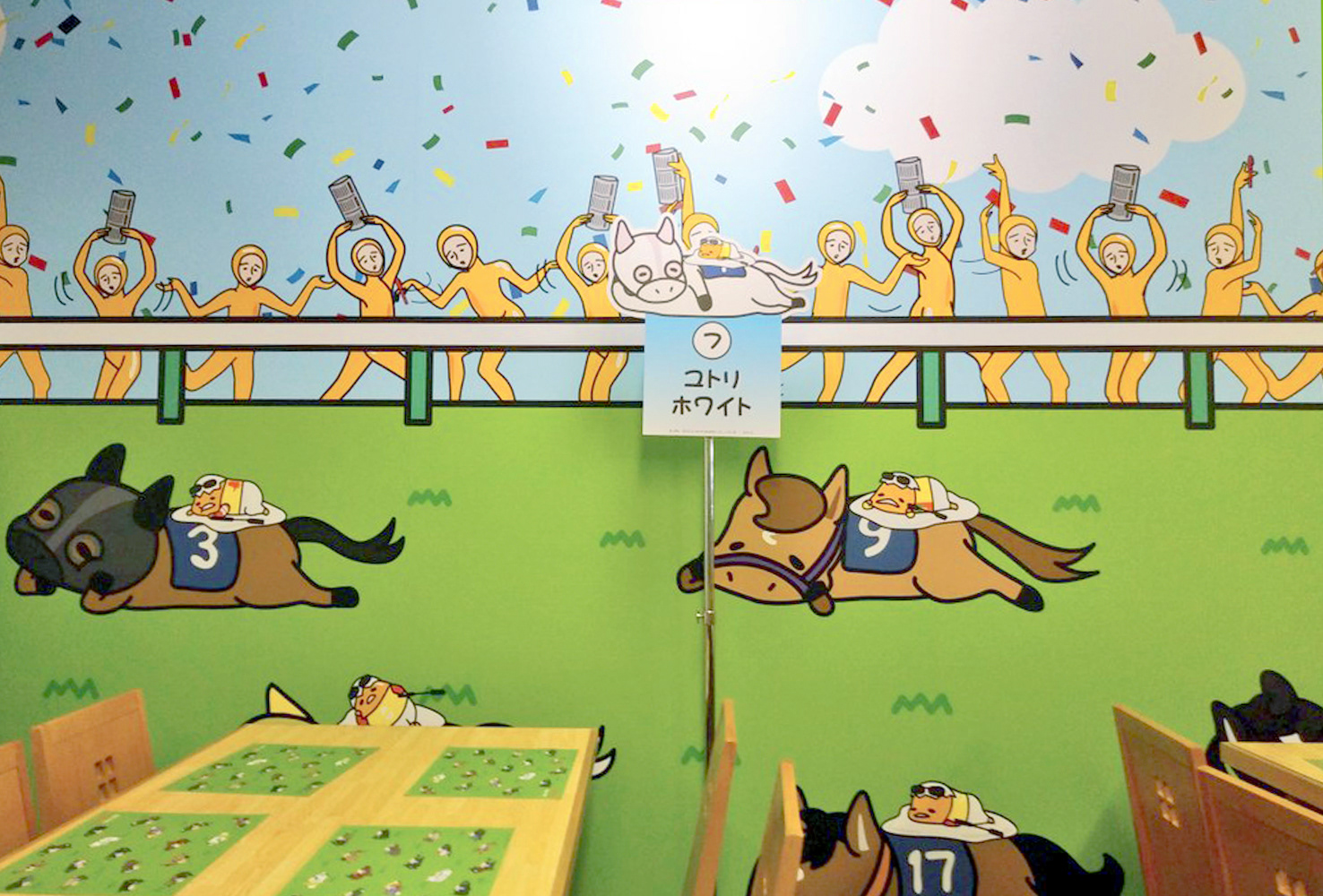 Client: Japan Racing Association