XD / Photoshop / Illustrator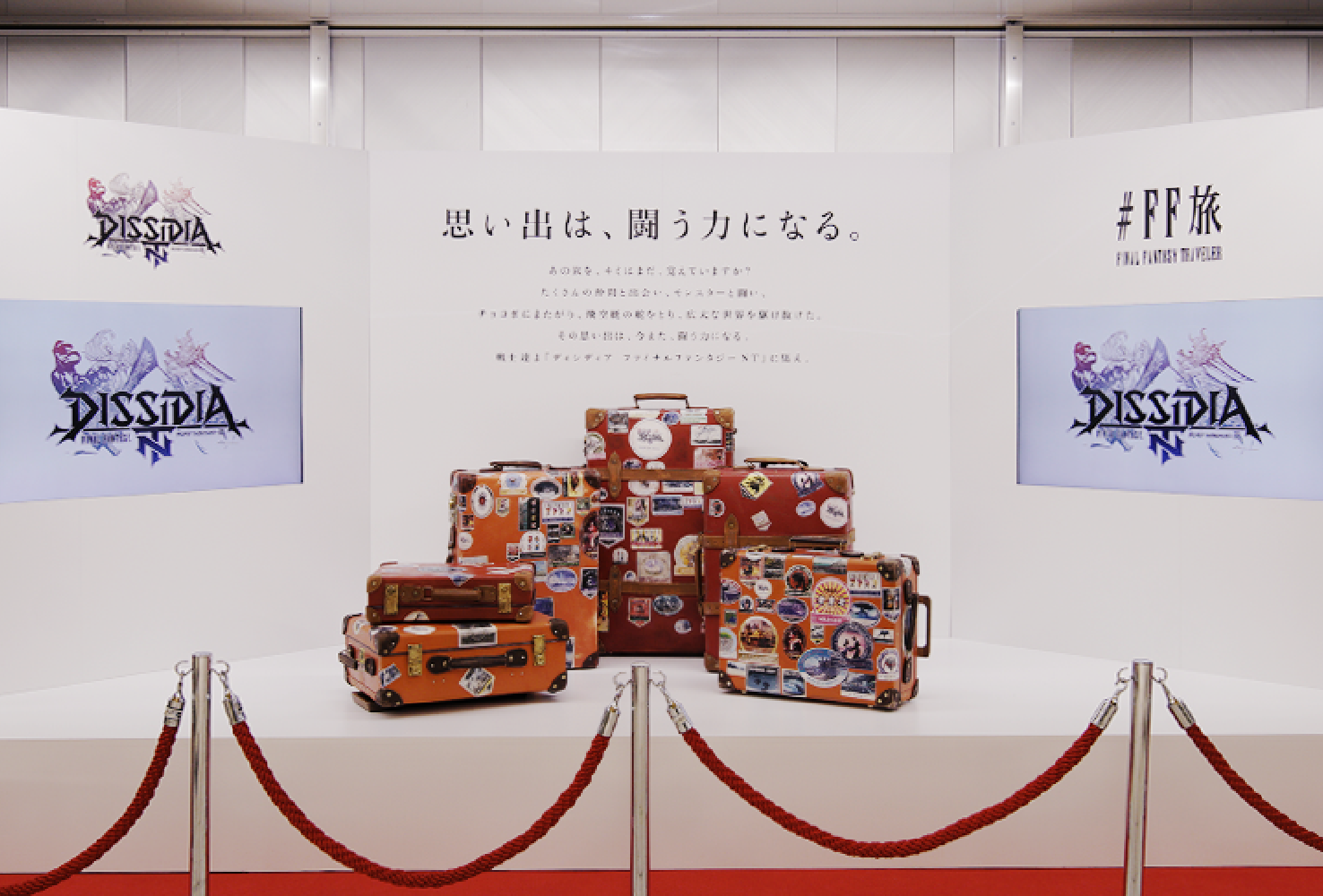 SQUARE ENIX released a new title in commemoration of the final fantasy series' 30th anniversary. Our mission was to promote it and to look back on the past series for the next generation. We held the big event using the whole 400m advertising space in the underground in Shinjuku, downtown Tokyo.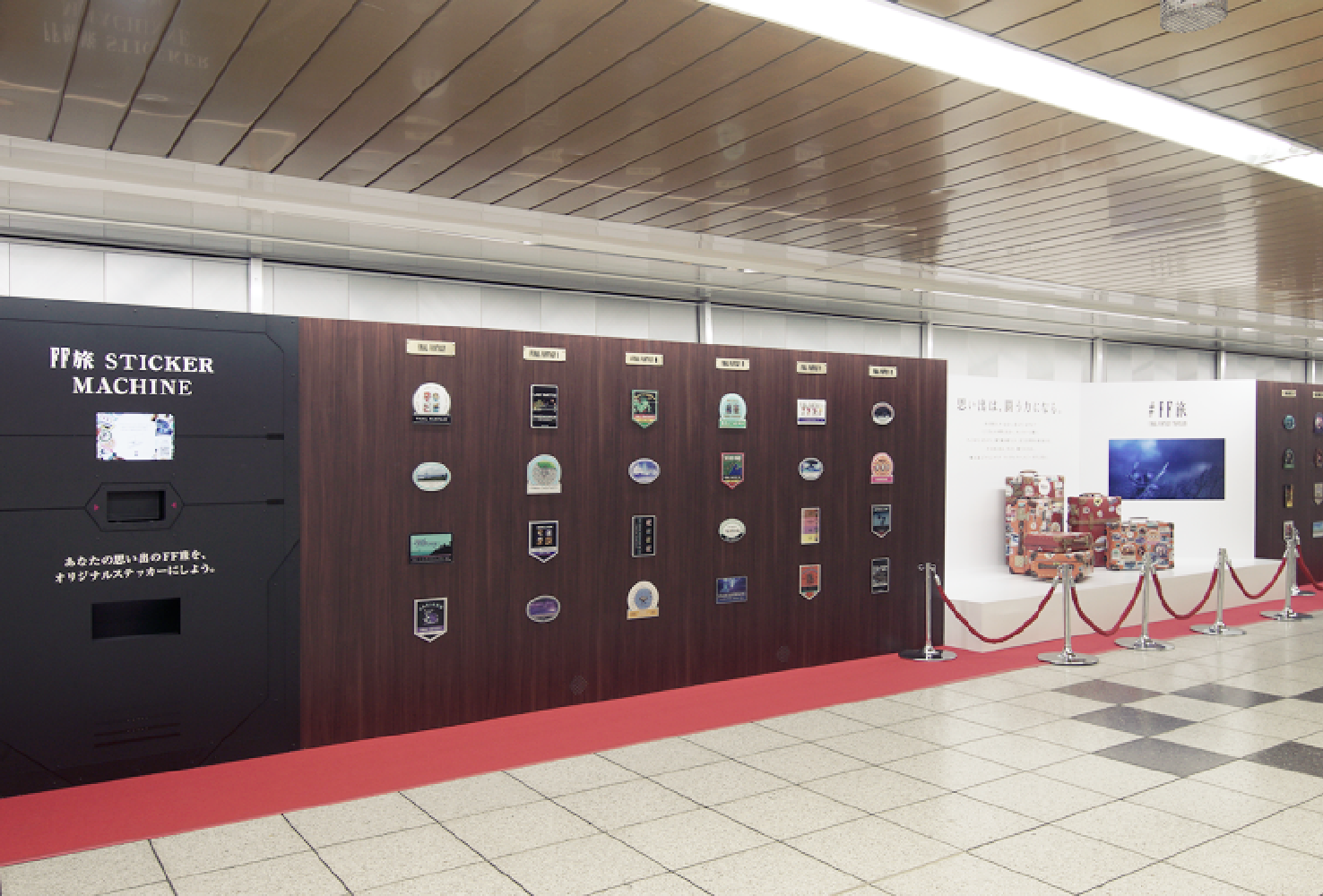 Fans have experienced magnificent adventures through the Final Fantasy series. We planned to look back at their adventures with travel stickers you can put on your suitcase. We prepared the sticker machine, special web site, acryl samples, and suitcases with 60 kinds of stickers. 
We developed a huge sticker machine that people could use to print stickers. I created the special web site on which people could choose from 60 stickers. If you scanned the QR code, you could print a sticker in 20 seconds while watching a promotional video on the screen.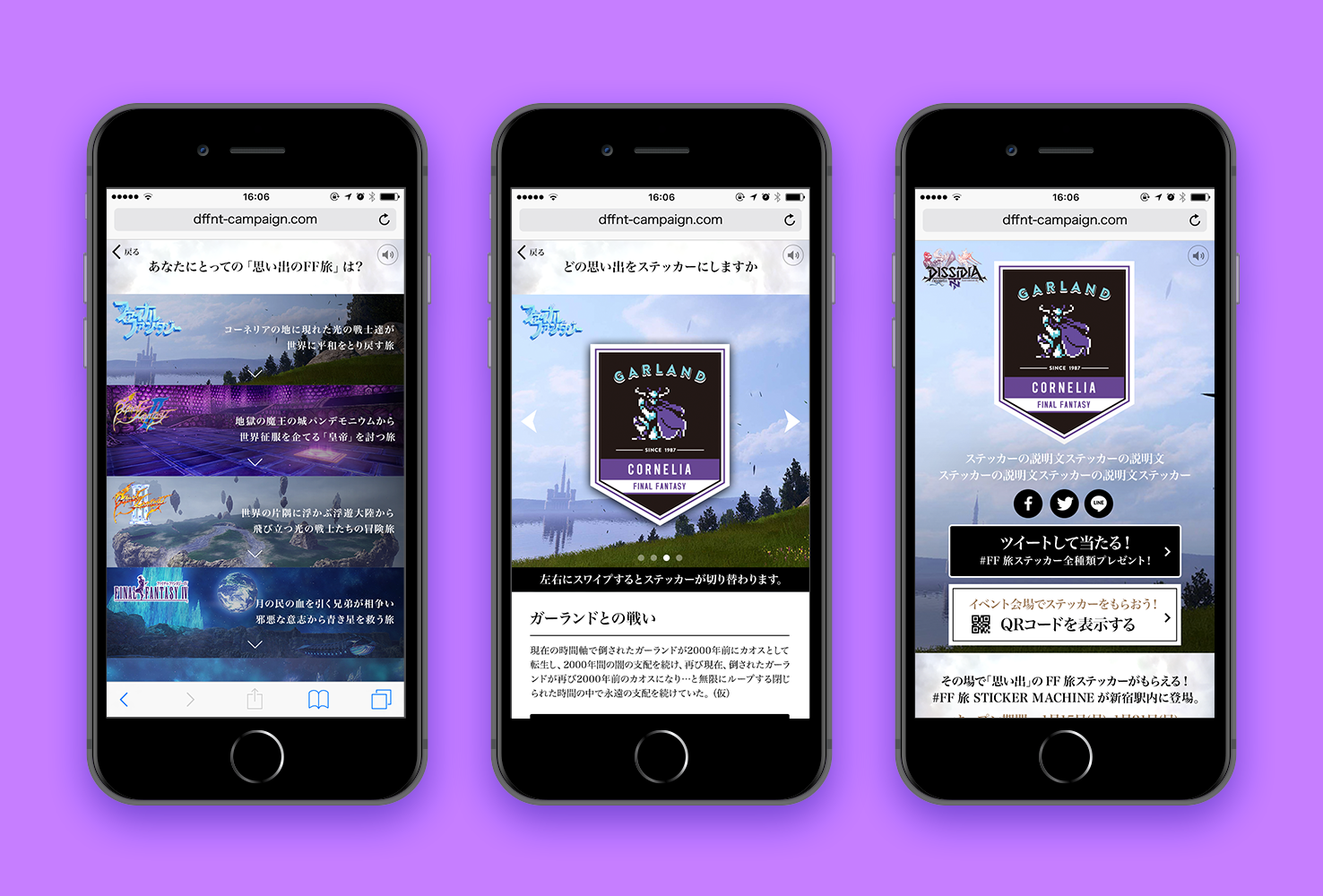 The feature of UX was that users could read some memorial texts on the website written by a copywriter who was a Final Fantasy fan. It was the focus of attention in the Japanese media. 
The event was so popular and successful that we created huge lines of people in the metro station. This success was partly due to the high amount of media coverage which we attracted.