XD / Photoshop / Illustrator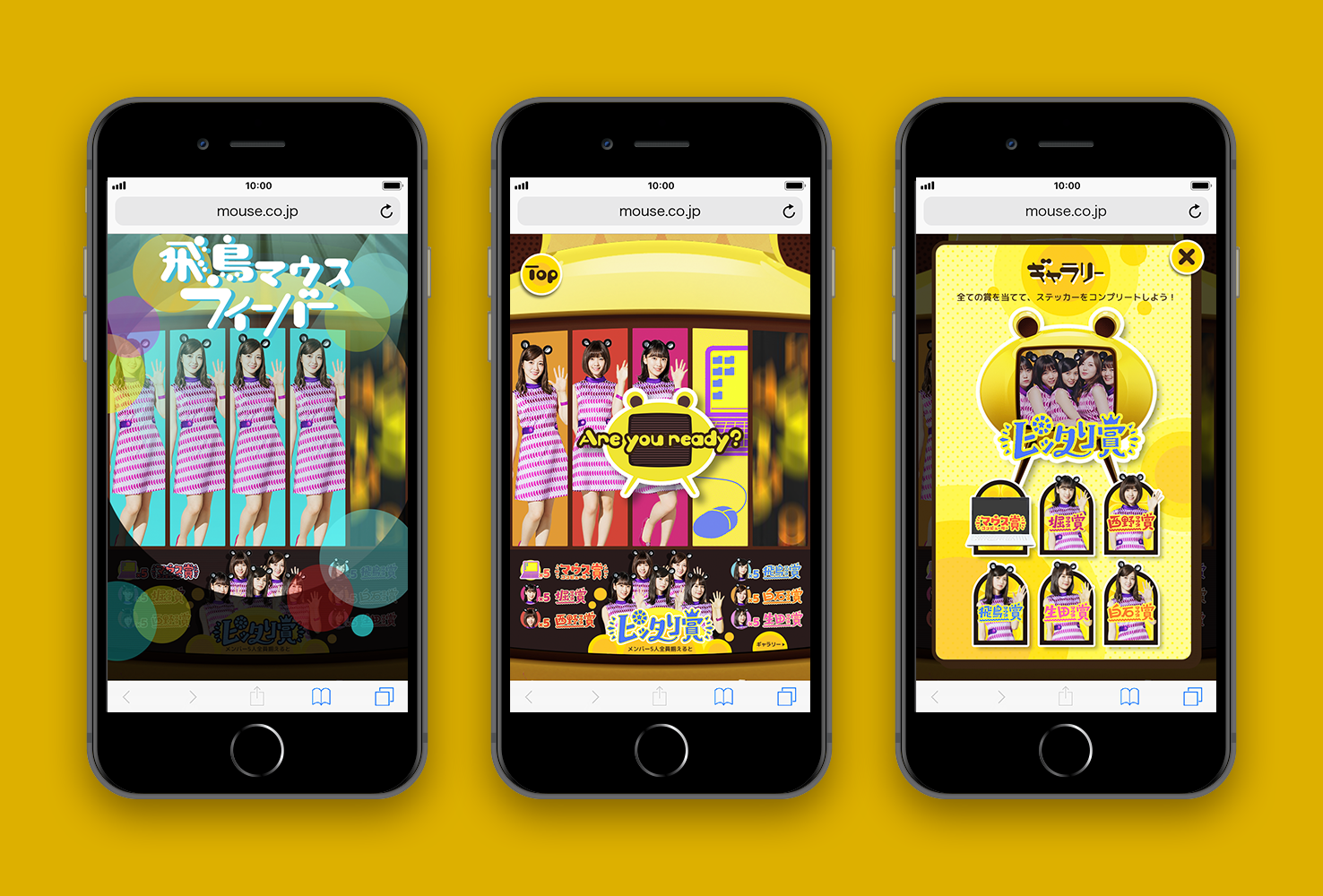 Popular Japanese pop group "Nogizaka 46" was the face of the summer campaign of Mouse Computer in 2018. I ran the advertising campaign using billboards in the underground in Shinjuku, Japan. I raised awareness of the client from young and old by using the popularity of the pop group.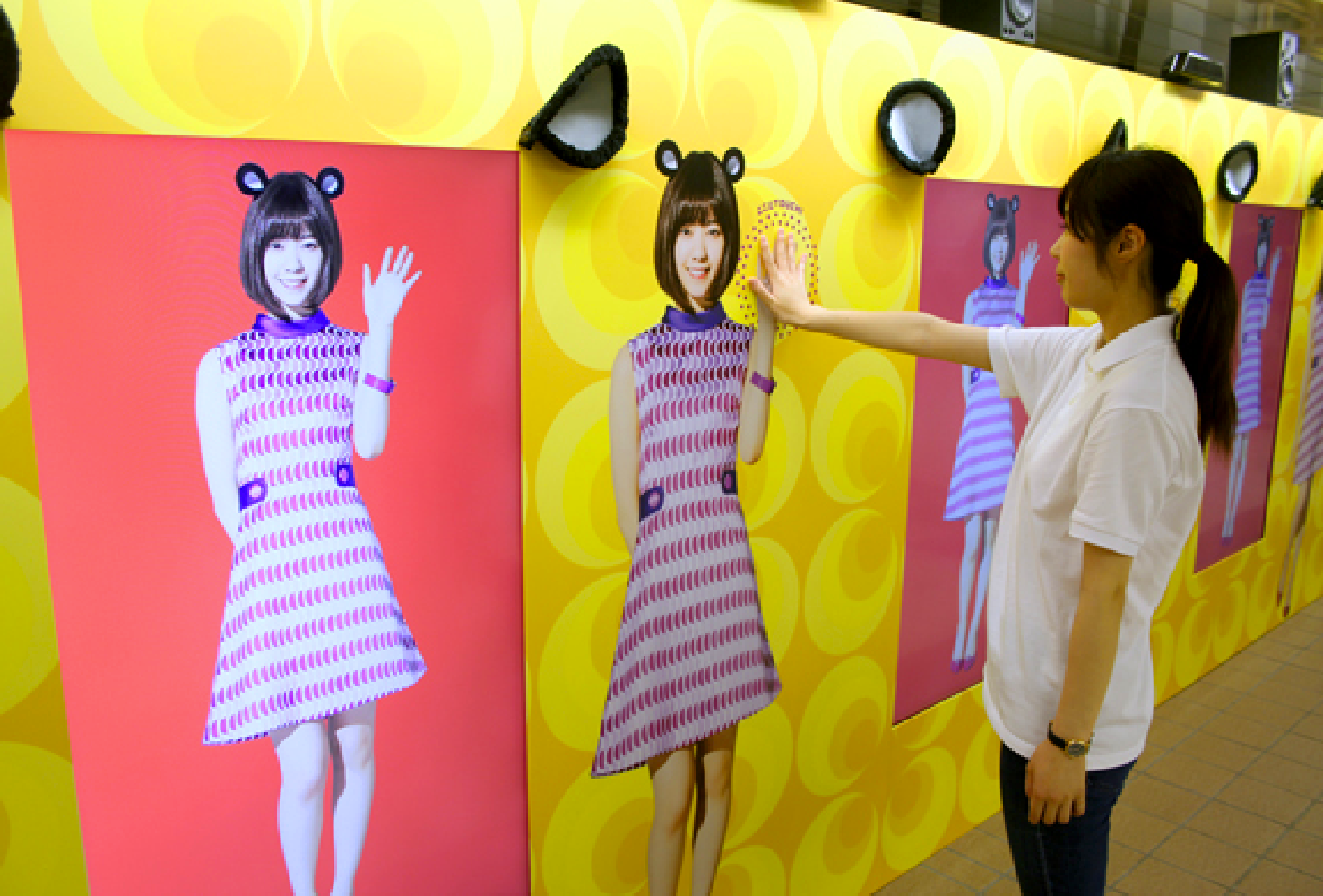 I planned "High-five events" where commuters could touch the band members through the screen. This was part of a slot game. Fans enjoyed giving high-fives to the band and everyone enjoyed the game. They could get prizes, like stickers and other novelty goods if they won the game. The winners could scan the QR code on the sticker and play a special slot game on the website.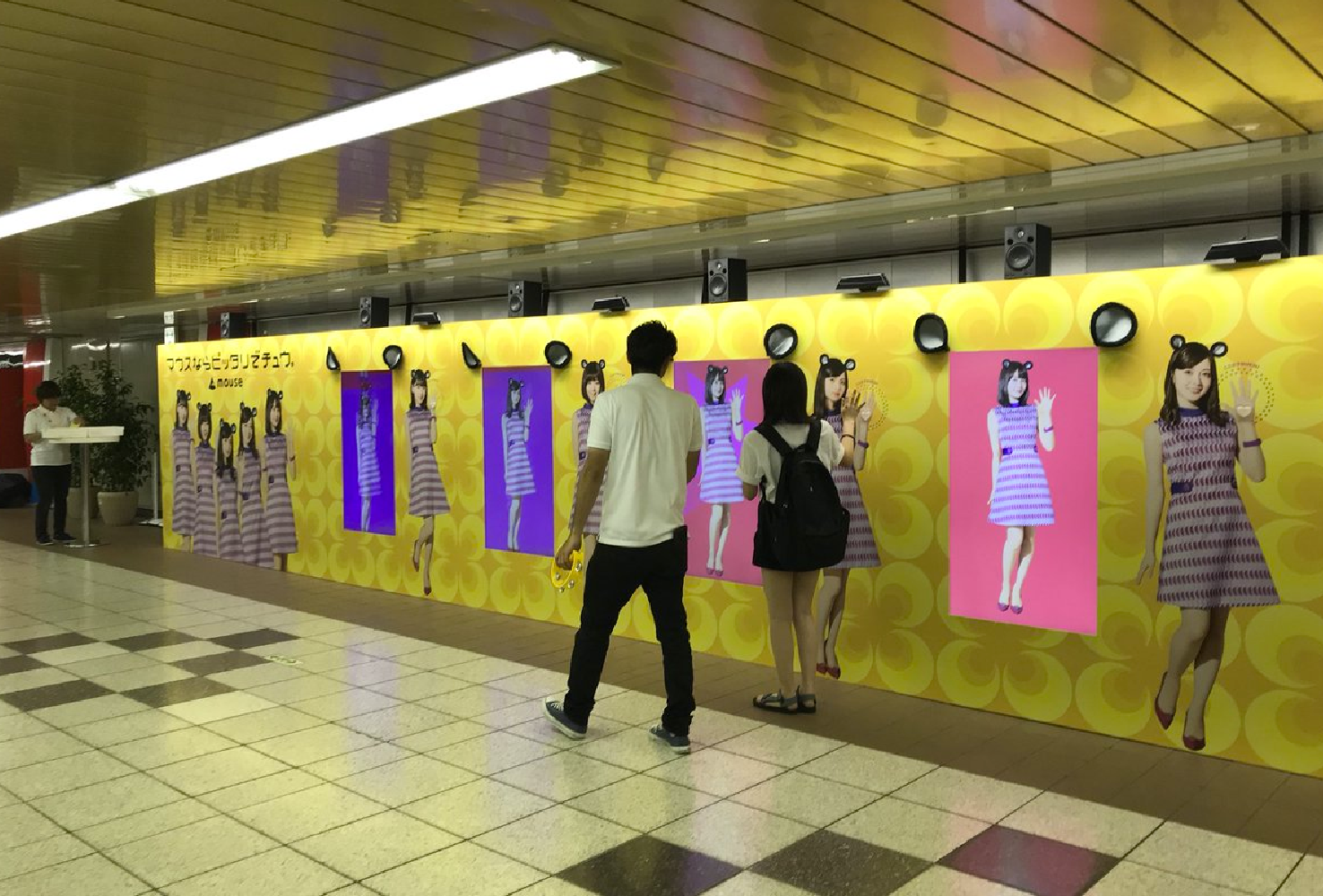 Because animation was a big part of the project, I hired Japanese animator, Minami Kitamura. 
I also directed a group of UI designers to accomplish the project.
I decided to design a real size "Nogizaka 46" and used soft texture on their hands. To detect player's high-fives I set up Kinects. The client was very satisfied with the result, so they decided to extend the campaign by placing a smaller version of the game in a computer store.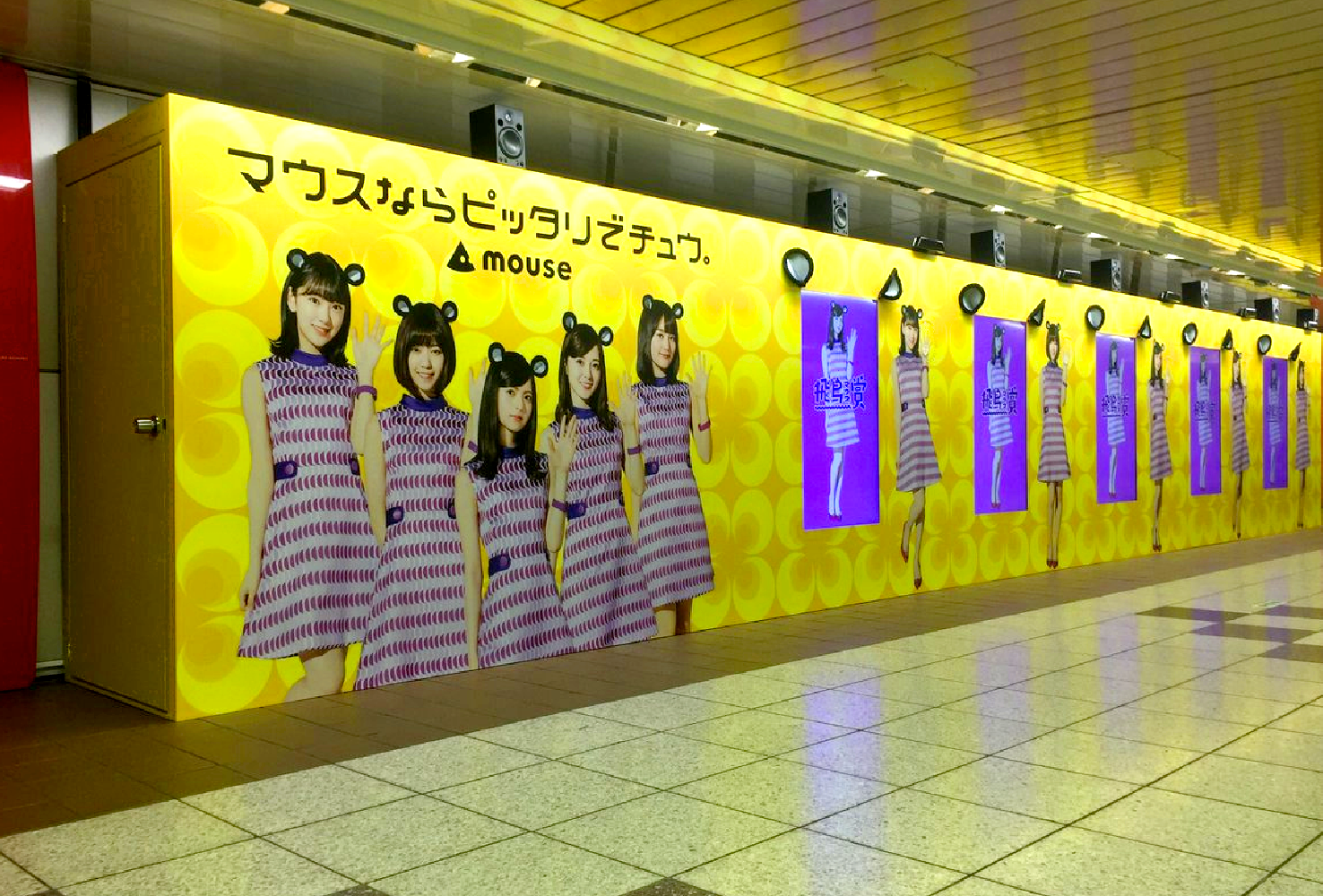 Client: Mouse Computer Co.,Ltd.