XD / Photoshop / Illustrator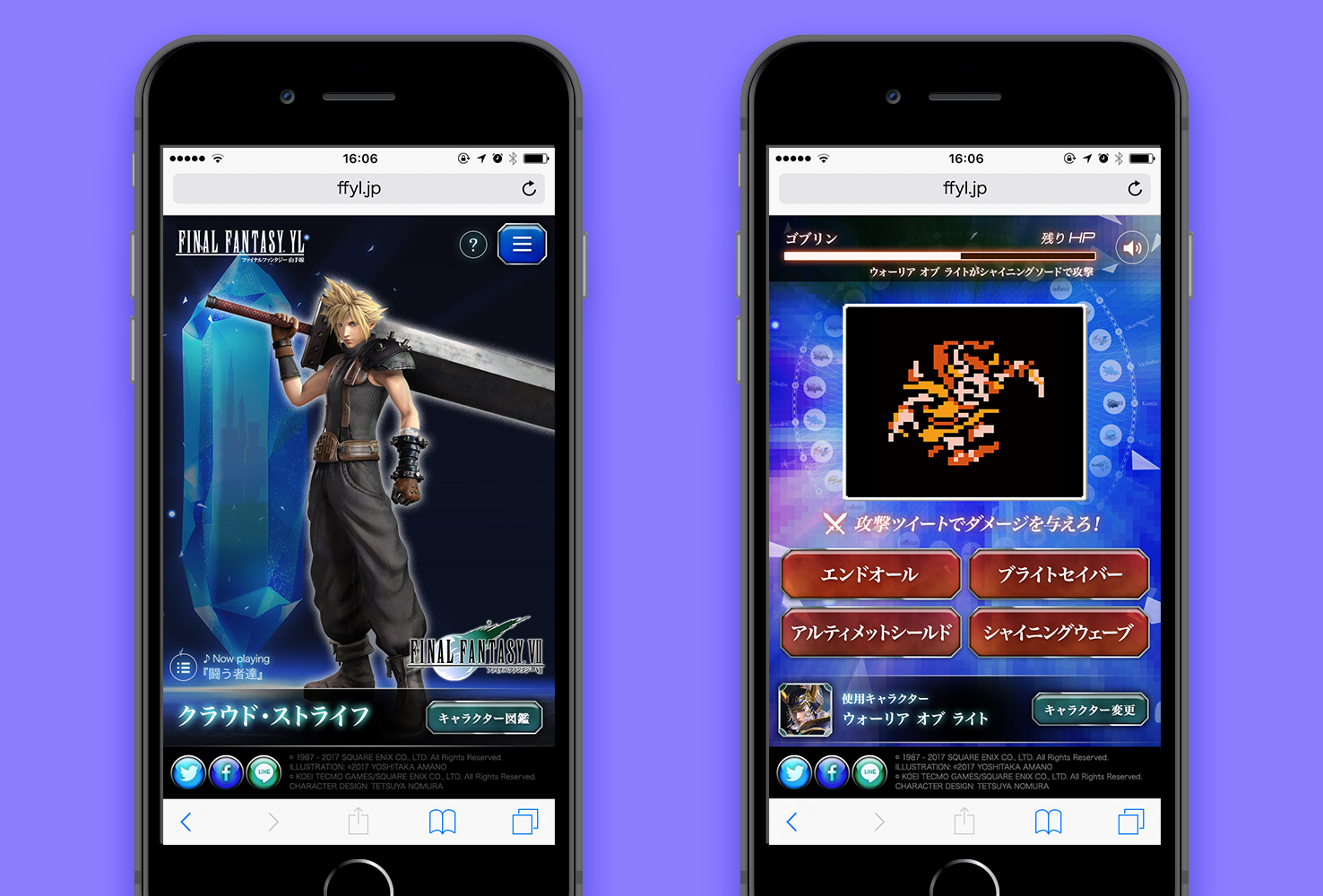 When East Japan Railway Company and the popular video game series Final Fantasy celebrated their 30th anniversary, we connected both companies. Fans could play real raid battles with all the final bosses using whole main public transport system of Tokyo, 29 stations of the Yamanote Line, some official Final Fantasy cafes, and 13 station facilities. 
Their goal was to increase the number of passengers by the Final Fantasy fans. SQUARE ENIX hoped that we would make the impression that the Final Fantasy series is loved by so many youths and adults. That is why our mission was to celebrate with as many fans as possible.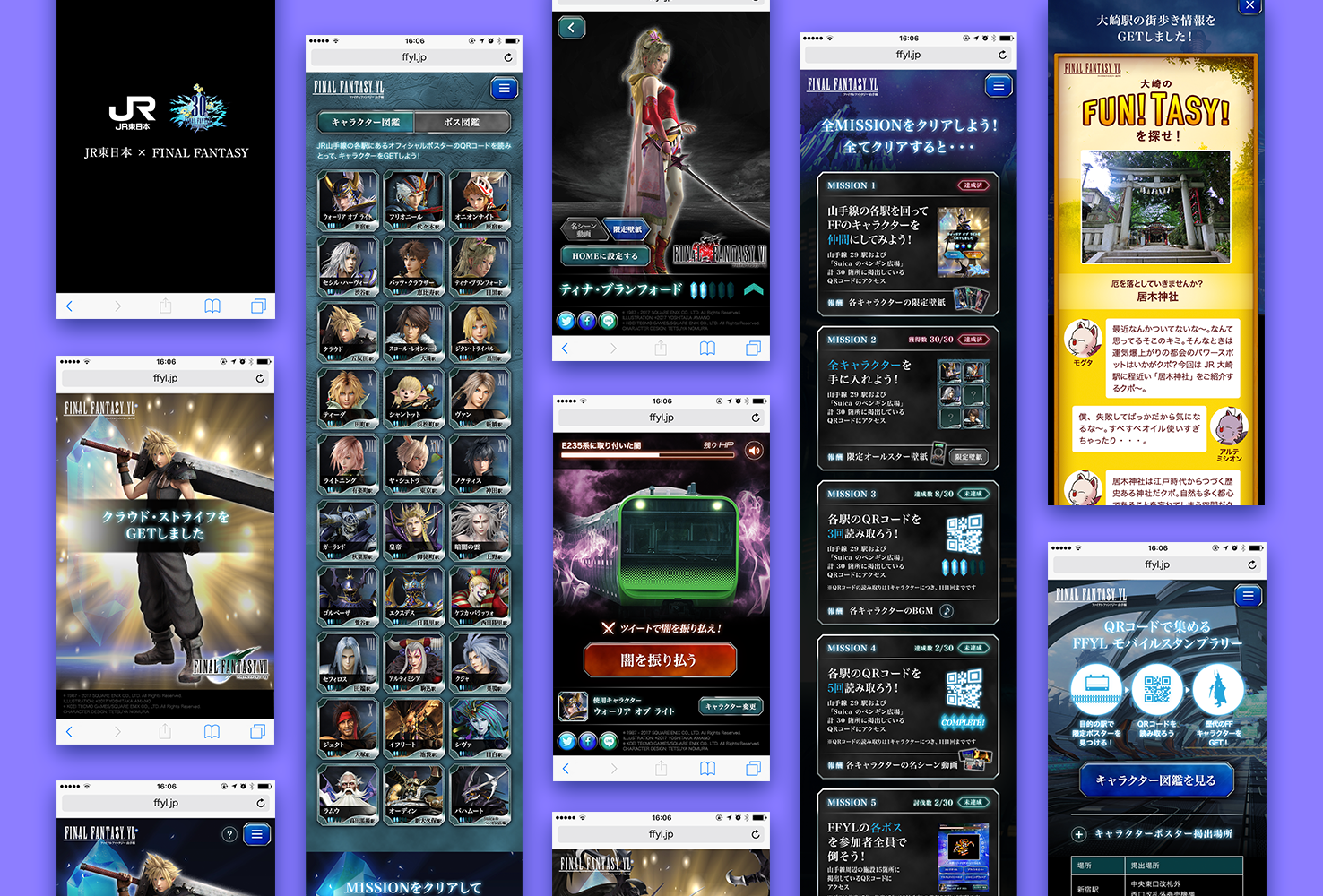 We developed a system in which fans could experience Final Fantasy in real life. First, the story started at the station. Fans could get hero characters by scanning posters with QR codes in the stations. Each station had its own unique poster. Scanning a QR code multiple times, players could unlock extra content such as music and videos. 
Players could fight bosses by finding boss posters in the station facilities. To attack the boss, players tweeted their heroes' skill.
We created some missions which encouraged players to collect all characters. If you completed the mission, you got an original wallpaper. Furthermore, when you got all the videos and music, you could enter a lottery to win an original pass case. 
When scanning QR codes, the character named Moogle told players about places located around each station in a humorous way.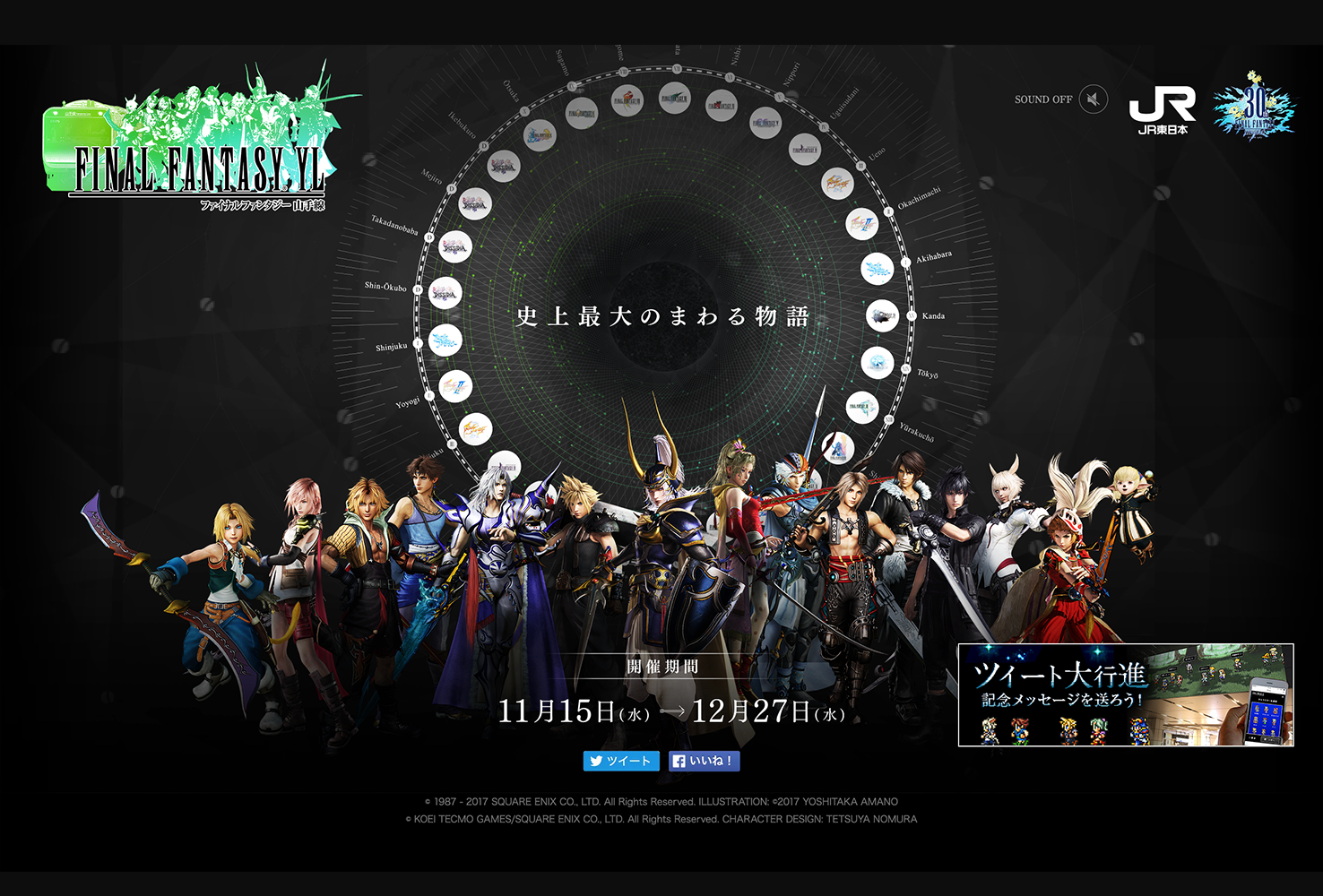 I am a big fan of Final Fantasy, so I was really excited to do this project. I took a lot of inspiration from the game which you can see in the crystals, particles, and buttons.
Considering strategy, I planned numerous skills from Final Fantasy, for example, sharing buttons to attack final bosses. As a result of that, I increased the number of tweets by repeating attacks. 
As a backup plan, I designed a juke box and videos which were unlocked according to how many times each hero was scanned. 
​​​​​​​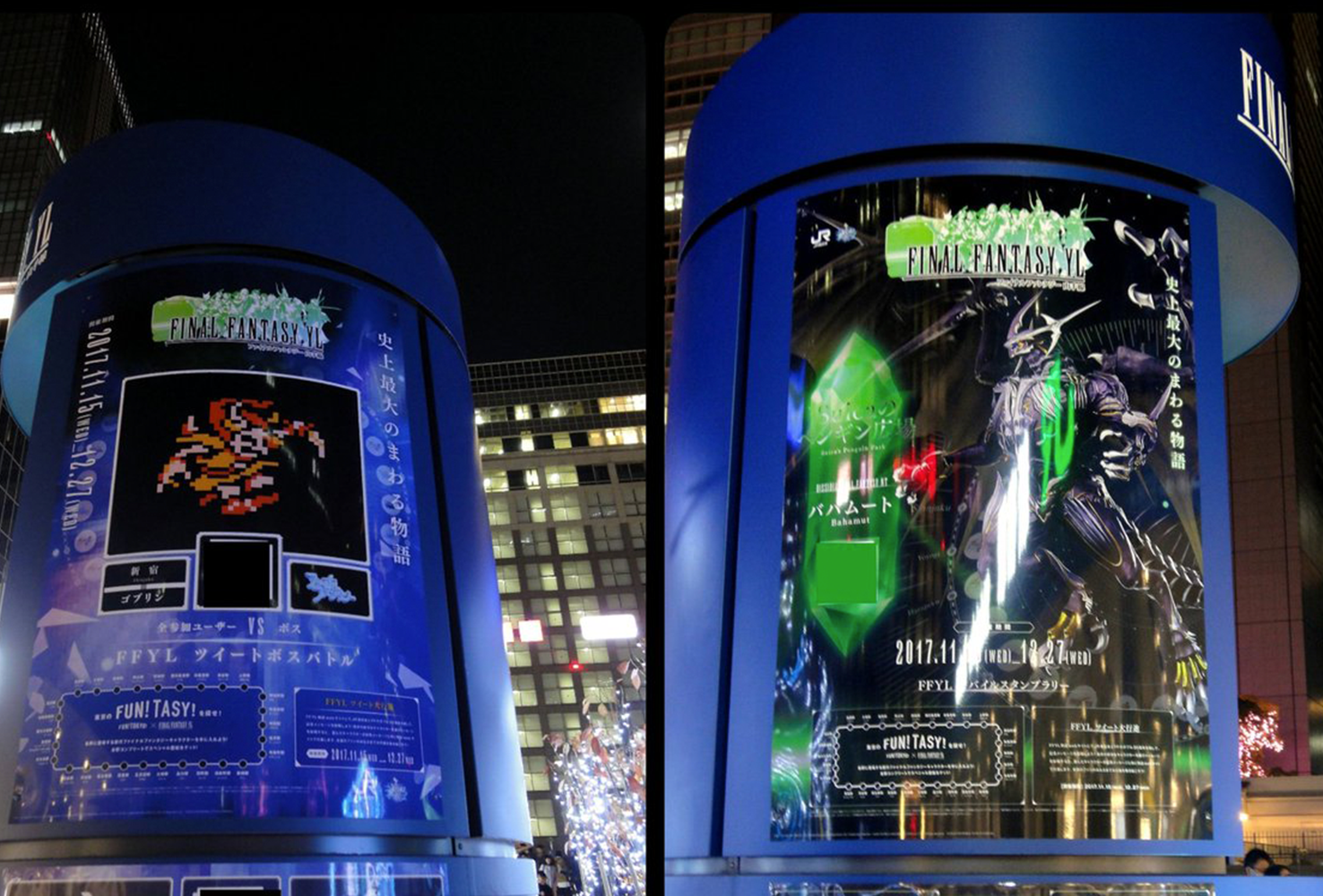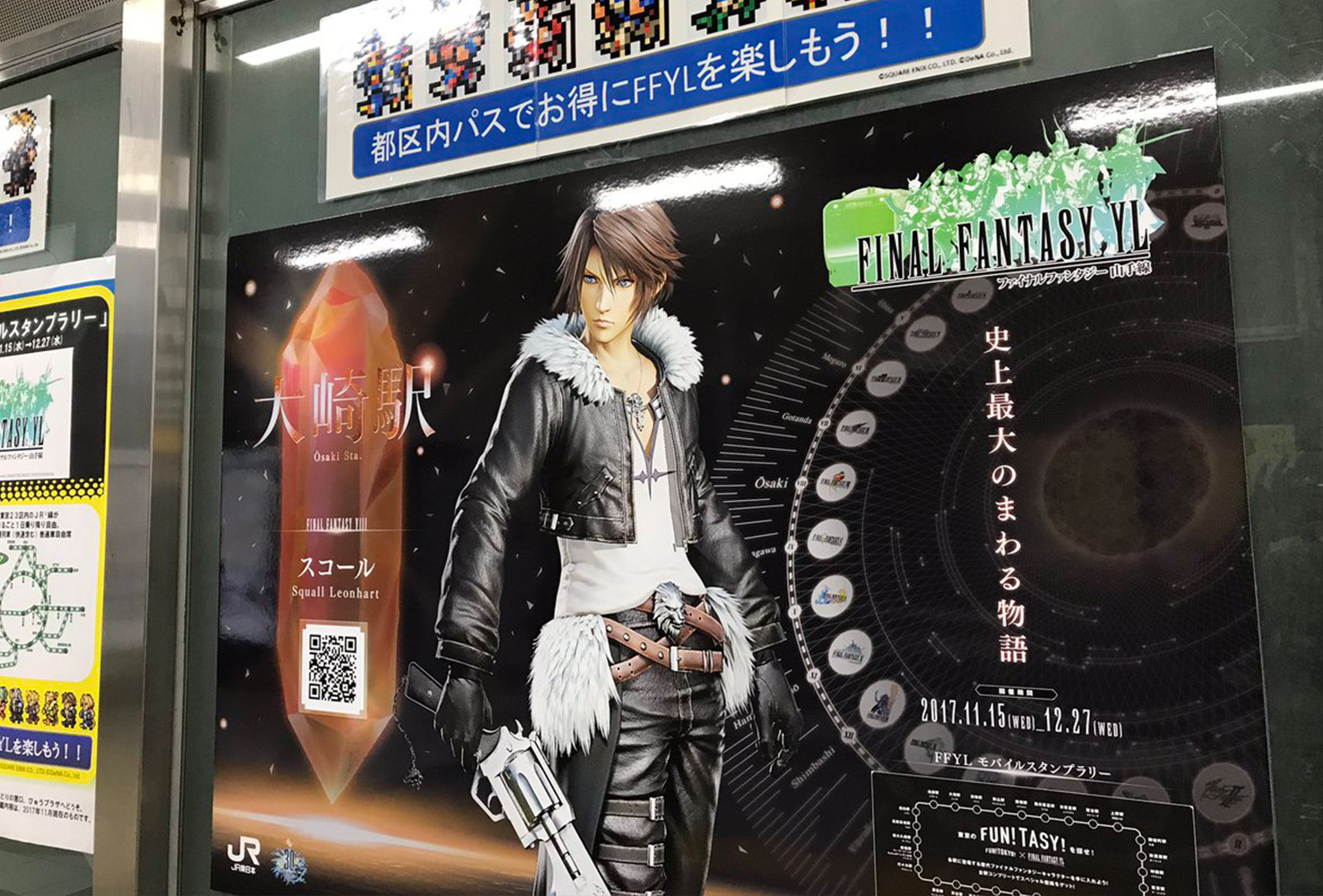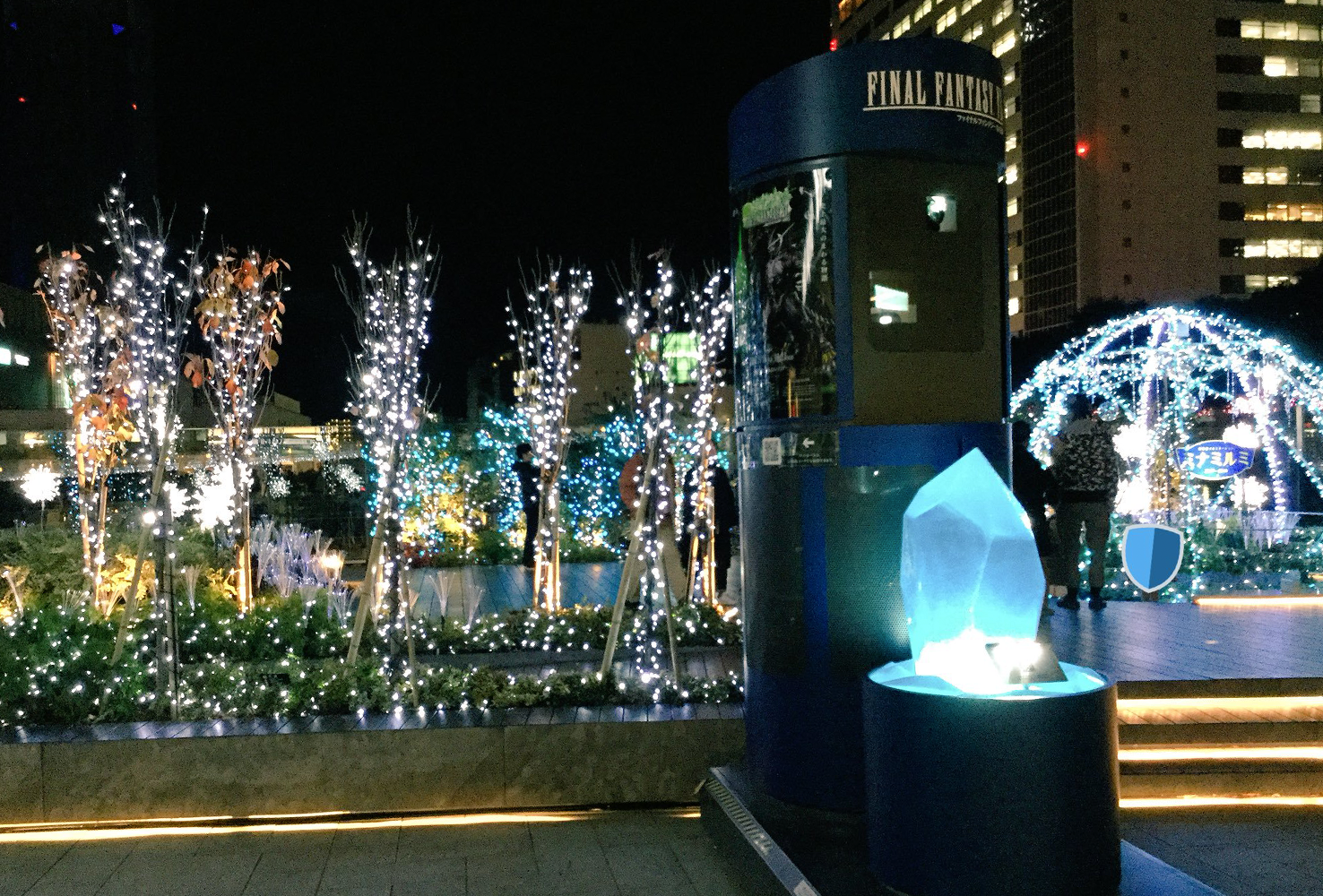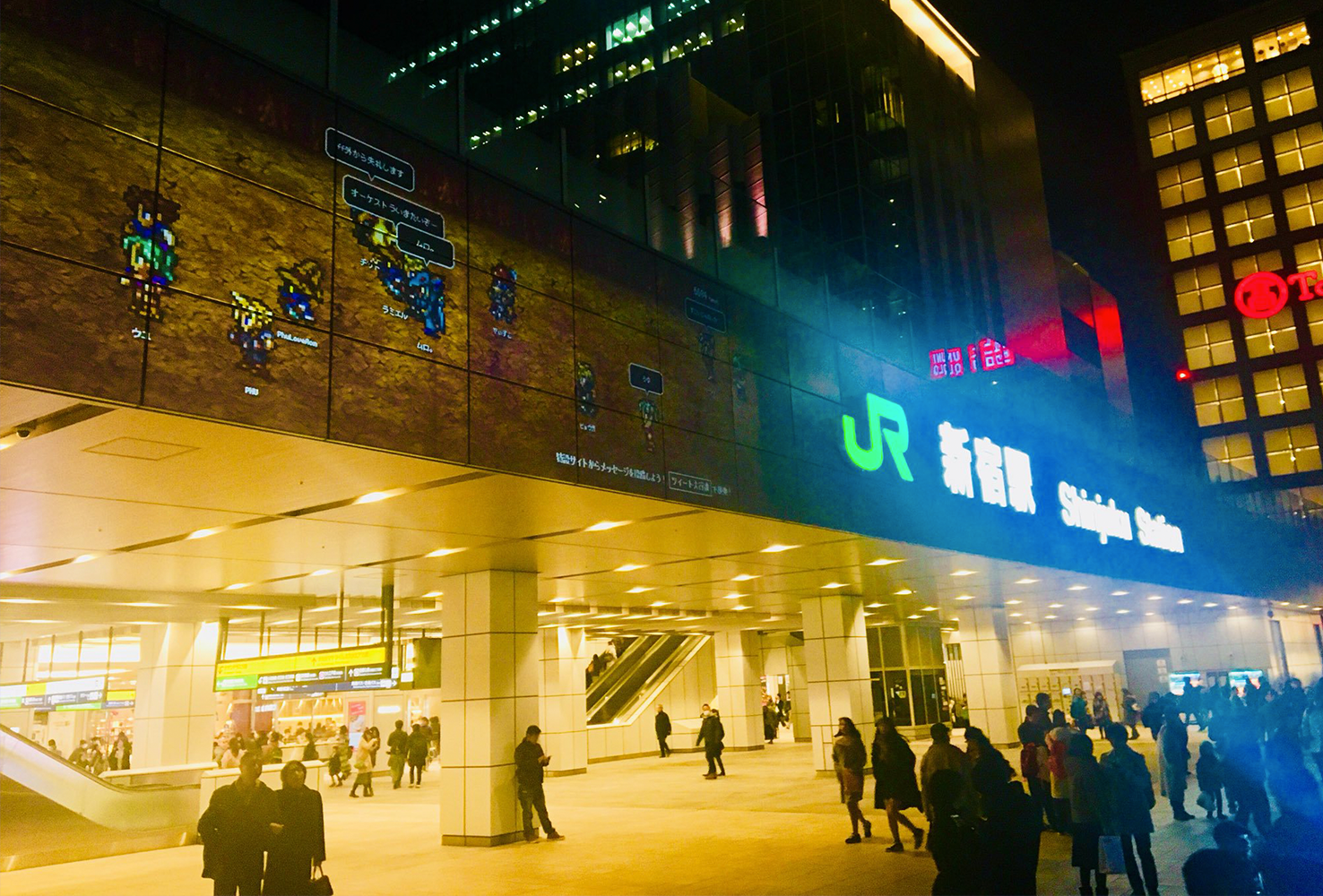 Client: East Japan Railway Company